---
Policumbent Universiteit uit Turijn bij recorddag
Op het italiaanse forum blijkt een interessante aanvulling te staan op een eerder bericht op ligfiets.net.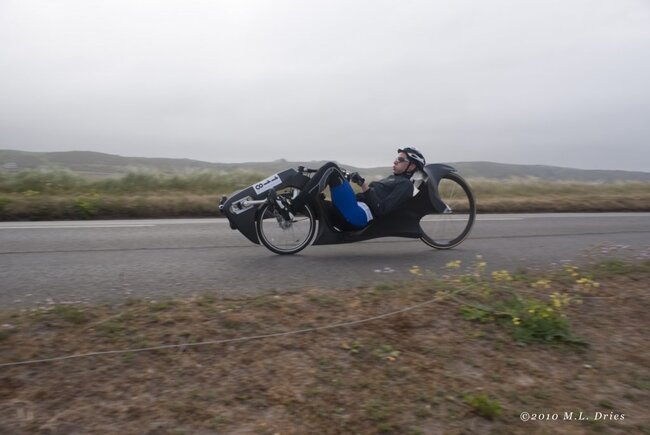 De recorddag in Apeldoorn wordt dus bezocht door een universiteit
zoals blijkt in bicireclinateitalia
.
Via google Translate lezen we: "
Policumbent Team "ready to challenge the records"
The academic year starts with great intensity at the Polytechnic of Turin: The guys are working hard Policumbent ahead of the Apeldoorn (NL), where on 30 October Andrea Gallo will challenge the record of the time-faired recumbent. Intensive preparation in the Motovelodromo Fausto Coppi in Turin marked the resumption of activities after the summer, allowing a daily basis to improve both the confidence of Andrea recumbent posture with the COR-AL13 is the prototype.

The progress achieved by the prolonged availability of the track (and the weather favorable) are proving to be registered in time in time trials, which are now competitive with those of the current record (52,074 km of French Aurelien Bonneteau). Remain a last week of training and the final touches to improve the means, then the travel and the verdict of the parquet. Stay tuned!
"
En inderdaad, op zoekterm "policumbent" geeft
een keurige website
met links naar
facebook
en
twitter
.
Eerder schreven we in
juni 2011
over de "policumbent" die toen te zien is geweest op het WK in Jersey.
Reacties
---
Als je een reactie op dit bericht wilt plaatsen, moet je eerst log in of register.